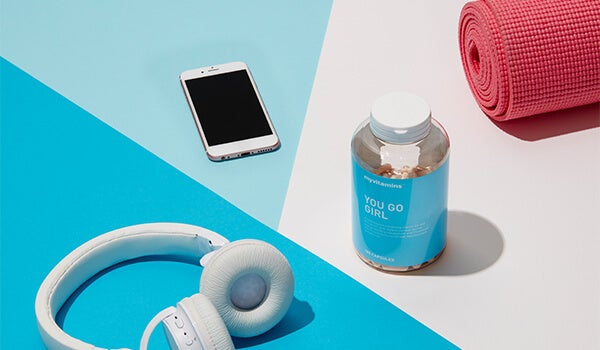 Product Overview
Do you feel like you can never seem to reach your ideal weight not matter how hard you try? Trying to lose weight is not an easy task and sometimes you need a helping hand to get you started. You Go Girl is designed to give you a healthy little boost in the right direction by naturally kick starting your weight loss journey.
With its unique, research driven thermogenic blend of vitamins and minerals, You Go Girl helps increase the body's metabolism of fat stores while supporting normal blood glucose levels.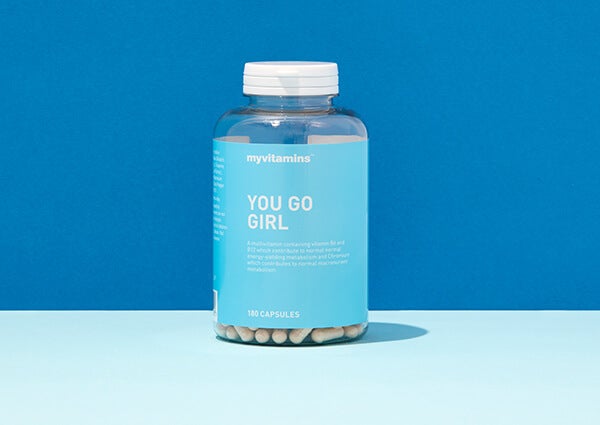 Key Formulation
Caffeine (51mg) – to stimulate cognitive function, improve endurance & performance ability. 
Chromium (40ug) – to promote the metabolism of the body's fat stores. 
Vitamin B6 (1.67mg)- to boost energy levels, reducing feelings of tiredness and fatigue.
Green Tea Extract (118mg) – a rich source of detoxifying EGCG and polyphenols, to increase mental focus.
Vitamin B12 (7ug) – to support red blood cell formation and energy metabolism.
L-Tyrosine (66.7mg) – supports mental alertness.
Add to basket
The Health Hub...
Keep up to date with the latest scientific research in health and nutrition, along with awesome recipe and exercise tips from the myvitamins nutritionists with our exclusive health hub.