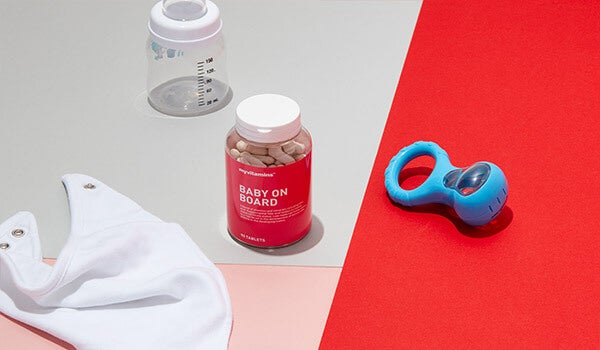 Product Overview
Mothers to be, pick me! When you're expecting, life can sometimes get the better of you, making you feel tired and run down. Baby On Board is our multivitamin blend formulated to support the dietary needs of expecting mothers during conception and pregnancy to boost the health of both mother and baby. The unique formula contains a combination of 17 vitamins and minerals, including Folic Acid, B Vitamins, Iron & Magnesium all packed into the perfect one a day solution.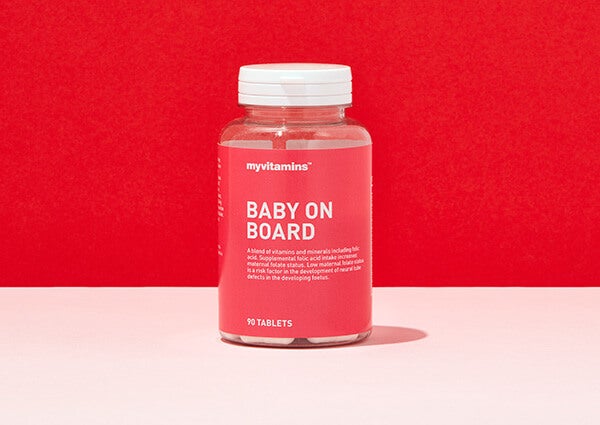 Key Formulation
Contains 17 essential vitamins and minerals to support the health of mother and baby.
Folic acid (400ug) - Essential during pregnancy to prevent neural tube defects, such as spina bifida. 
B vitamins – contribute to increased energy levels. reducing tiredness & fatigue commonly experienced when pregnant.
Vitamin D3 (10ug) – to support a healthy immune system helping to prevent the risk of cold and flu.
Iron (17mg) to promote red blood cell formation reducing feelings of tiredness and fatigue. 
Add to basket
The Health Hub...
Keep up to date with the latest scientific research in health and nutrition, along with awesome recipe and exercise tips from the myvitamins nutritionists with our exclusive health hub.