Product Overview
Do you suffer from joint pain following physical exercise? There could be a number of explanations as to why, and it is a common problem had by many. In older people, joint pain that slowly gets worse could be a sign of osteoarthritis, this may be triggered by a lack of collagen - a protein found in bones, muscles, joints and skin. Joint Effort, our unique blend of Vitamin C, MSM, Turmeric Extract and Flaxseed Oil has been scientifically formulated to help increase collagen formation, reduce inflammation in joints and improve arthritis symptoms.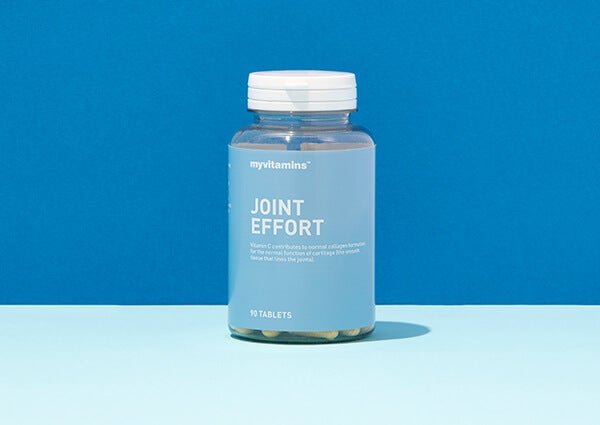 Key Formulation
Vitamin C (100ug) – to promote Collagen formation for healthy bones, joints and cartilage. 
MSM (100mg) – to reduce joint pain, stiffness and arthritis symptoms. 
Turmeric Extract (100mg) – to reduce inflammation in joints to decrease joint associated pain.
Flaxseed Oil (200mg) – found to help ease arthritis symptoms.
Add to basket
The Health Hub...
Keep up to date with the latest scientific research in health and nutrition, along with awesome recipe and exercise tips from the myvitamins nutritionists with our exclusive health hub.