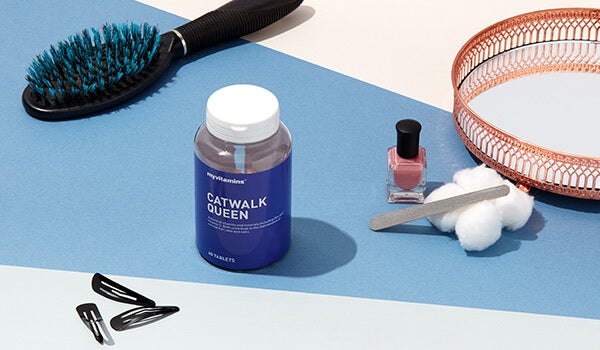 Product Overview
Suffering from constant breakouts, brittle nails or dull, lifeless hair? When you're lacking nutrients, your hair, skin and nails are often one of the first places to show it. Making sure you reach your RDA of all your essential nutrients is SO important to improve the health of all three, but it is often hard to do so from the diet alone. Catwalk Queen, our innovative beauty blend combines all the fundamental nutrients proven to improve the health of your hair, skin and nails into an easy to consume tablet. Containing a combination of Biotin, Vitamin C, D3, Selenium, Zinc and more.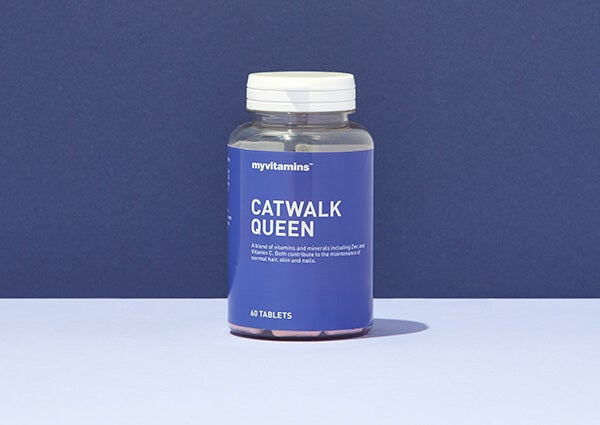 Key Formulation
Biotin (800ug) - one of the most fundamental and widely used vitamins known to promote thicker, fuller hair. 
Vitamin C (200mg) – to promote collagen formation essential for skin elasticity, and healthy hair, skin & nails.
Zinc (7.5mg) – to contributes to protein synthesis to promote healthy hair regeneration. 
Selenium (495ug) - to help maintain strong healthy hair and nails. 
MSM (50mg) – to promote hair and nail growth.
Add to basket
The Health Hub...
Keep up to date with the latest scientific research in health and nutrition, along with awesome recipe and exercise tips from the myvitamins nutritionists with our exclusive health hub.