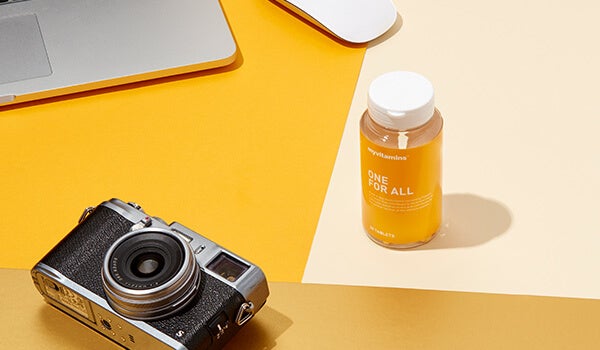 Product Overview
Unsure if you're getting all the vitamins and minerals needed to maintain everyday health and well-being? If you feel like you're lacking nutrients then you probably are. Simplify the headache with One For All: providing you with the recommended daily allowance of 7 key vitamins in a handy one-a-day tablet. Containing vitamins A, C, D3 and E, One For All has got everything you need for complete health in just one tablet.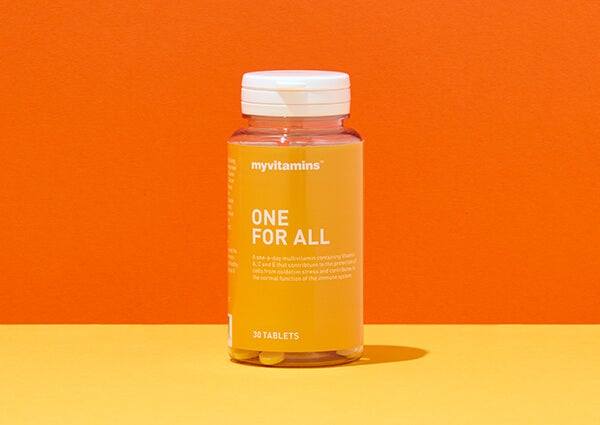 Key Formulation
Vitamin C (80mg) – to stimulate Collagen formation for healthy skin, muscles & Supports a healthy immune system.
Vitamin E (18mg) – to protect the body against oxidative stress caused by environmental or lifestyle stresses. 
Vitamin A (800ug) - essential for iron metabolism and healthy vision.
Vitamin D3 (5ug) – to promote healthy bones, teeth and immune system function. 
Thiamine (1.8mg) – to support cognitive function to reduce feelings of tiredness and fatigue.
Add to basket
The Health Hub...
Keep up to date with the latest scientific research in health and nutrition, along with awesome recipe and exercise tips from the myvitamins nutritionists with our exclusive health hub.