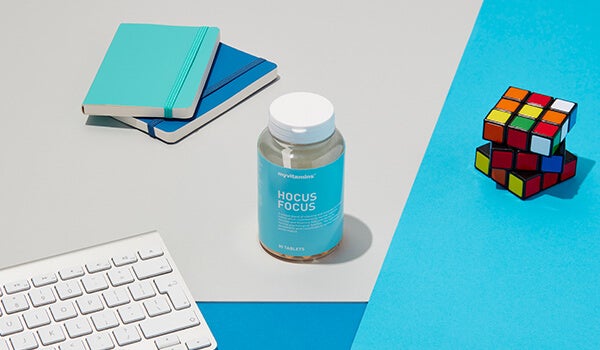 Product Overview
Suffer from a short attention span? Feel like you need a magical spell to snap you into action? Well, now you can! Containing a potent formula of energy boosting B Vitamins, Cocoa, Black Pepper and Grapeseed Extract, Hocus Focus is designed to boost energy metabolism, enhance concentration and improve mental focus. The best part about it is; Hocus Focus is 100% natural and caffeine free - for a healthy energy boost without the crash!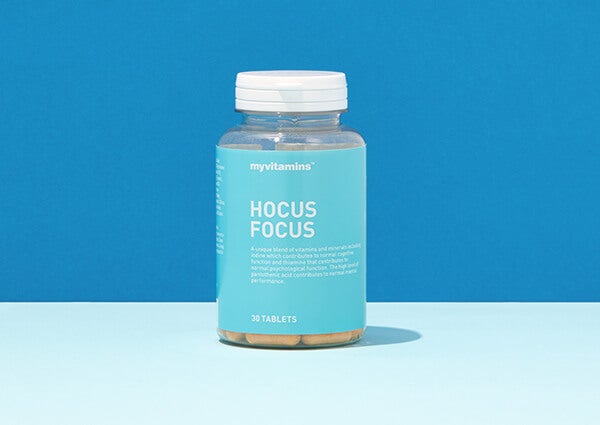 Key Formulation
Free from caffeine



Vitamin B12 (100ug) - to boost natural energy metabolism. 
Zinc (5mg) – to stimulate cognitive function. 
Iron (10mg) – to reduce feelings of tiredness and fatigue. 
Pantothenic acid (50mg) promotes mental focus and concentration.
Add to basket
The Health Hub...
Keep up to date with the latest scientific research in health and nutrition, along with awesome recipe and exercise tips from the myvitamins nutritionists with our exclusive health hub.